For Sale
Dallara F304 Renault-Sodemo

Car received a full rebuild at the end of 2019, including engine and gearbox by Tim Macrow Racing.
Car has only been used for testing with the Renault Engine and Hewland  FTR gearbox only covering 800km.
Car includes:
2 Sets of wheels
FIA Bosch Data logging with beacon
Shock Pots
Ratios
$41,000 ono
Option Spares Package Includes (As pictured):
Pushrods and Arms
Diffuser
Dampers
Jabroc Floor
Spare Side Pods
Springs
$3000 ono

Call Tim Macrow: 0402480575
MK8 Cheetah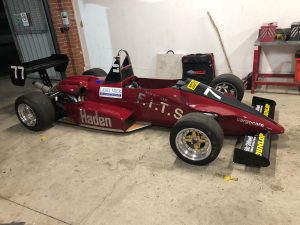 This is the last of the MK8 Cheetahs built by Brian Shead and has always been known as the Ransberg Cheetah because of its special design. In the hands of Arthur Abdahams it was the 1986 Australian Formula 2 Championship winner – still holds the AF2 laprecord at: SMP at 1.29.35 Sandown at 1:40.2 Amaroo at 46.52 Winton at 56.96 Wakefiled at 59.0361.
The car has always been maintained professionally and is in true "turn key " condition, ready to race, with current CAMS certificate of description and targeted scrutineering certification. Given its championship winning background and its specification originality it would be eligible for an FIA HTP.
The Ransberg is powered by a Golf 1600cc with Hewland FT200 gearbox, LSD and a range of use able ratios and comes with a spare set of wheels fitted with good wets. A comprehensive spares inventory is available including:
– Suspension parts uprights and jigs
– Spare radiator (brand new)
– Rear wings and nosecone
– A significant number of engine components ready for building into a spare motor such as crankshaft,camshaft, fods, pistons, block etc.
– Full documentation regarding set up data for Australian circuits is available.
– A registered enclosed 4 wheel trailer specifically engineered to suit the car is also available.
The car with some spares to be agreed on is available at $42,500.
The trailer is available at $6000.
The tow away package including car , trailer and some spares is available at $48,000.
This is a high quality Australian built race car with amazing provenance, ready to race. Please note the harness in not included for sentimental reasons"
Luc Botton: 0411 209 396
MYGALE M07-2 FORMULA 3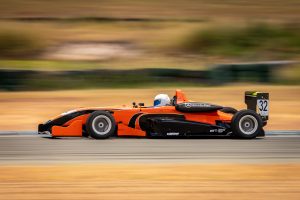 2007 spec powered by sealed mercedes 2 litre f3 enging with euro spec 26mm restrictor.
This car has done one season of British Formula 3 in 2008 before being fully restored
by Mygale in 2009. Imported to Australia in 2012 for the local F3 competition it was only
run in a few events for that season then put into storage.
We purchased the car in December 2018 and prepared it for the 2019 AUS F3 season over
the Chrismas break.
My son Rielly has driven the car this season with some great results for his 1st F3 season.
Lap times: SMP Gardner circuit:  1.25.5, The Bend SA: 1.45.02.
This car presents very well and comes with a comprehensive spares package including:
– Spare front nose and wing assembly
– Spare rear wing assembly
– Full floor
– All wishbones, pushrods and track rods
– 3 sets of wheels, 2 mounted with 2019 slicks and one with 2019 wets (new)
– Full spares package spreadsheet can be supplied
Also included is the Bosch software/hardware and PC required for data acquisition and
chassis/engine programming. Data logger and lithium battery recently replaced.
All logging equipment works, (rare in an F3!).
Engine km's is currently at 1,400km, end of season km's would be approx. 2,000 km.
Engine can be rebuilt locally or sent back to HWA Mercedes in Germany.
The car will be available from the 4th of November after the last round at Queensland Raceway.
Car can be viewed at Wakefield Park October 18-20th and QR Ipswich November 1-3rd,
or by appoinment at Yandina Creek, Sunshine Coast Qld.
Full pit support equipment can be supplied if required at extra cost, fuel rig, gantry, scales,
alignment bars, uhf radio set, and specialist f3 tools, everything you need to run the car.
Contact George 0416 067 224
Dallara F304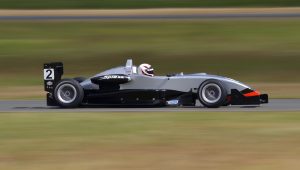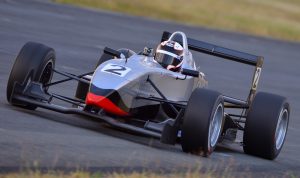 Fast competitive car. Ready to run. Plenty of life on engine. Perfect car to run in Formula 3 National Class (winner of QR round 2018), Formula Race Car series and Super Sprints (QLD Champion 2018).
Car has always been well looked after and is one of the tidiest cars around.
Features: Opel Spiess Engine, Carbon Clutch, Upgraded Koni shocks, Certified Fuel Cell, 6 speed sequential gearbox.
Spares (main ones I can remember, but everything needed to run the car is there!):
Gantry Rig with electric winch
Chassis Stands
Fuel drain Pump
Jump Battery & Trolley
Wheels & Tyres
Gearbox Ratios and Tools
Battery Charger
Front & Rear Quicklift Jacks
Car Cover
Lots of other mechanical parts and tools. Some body parts
$48,500
Open 2-wheel tilt trailer also available as extra.
Contact: Jason Hore 0434 240 033
sales@williamsraceservices.com
Reynard 923 – Chassis number 007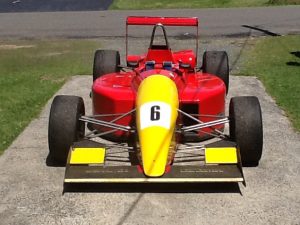 Engine: 2 litre VW 16 valve fitted with webers.
Second car (chassis number 009) also available.
Prefer to sell as a complete package with all spares , jigs,all body mounds,etc. for both cars.
$25,000.00
Happy to take calls and discuss details.

Contact: Phil Morrow
Philmorrow45@hotmail.com
0428 965 795
DALLARA SPIESS OPEL F304-16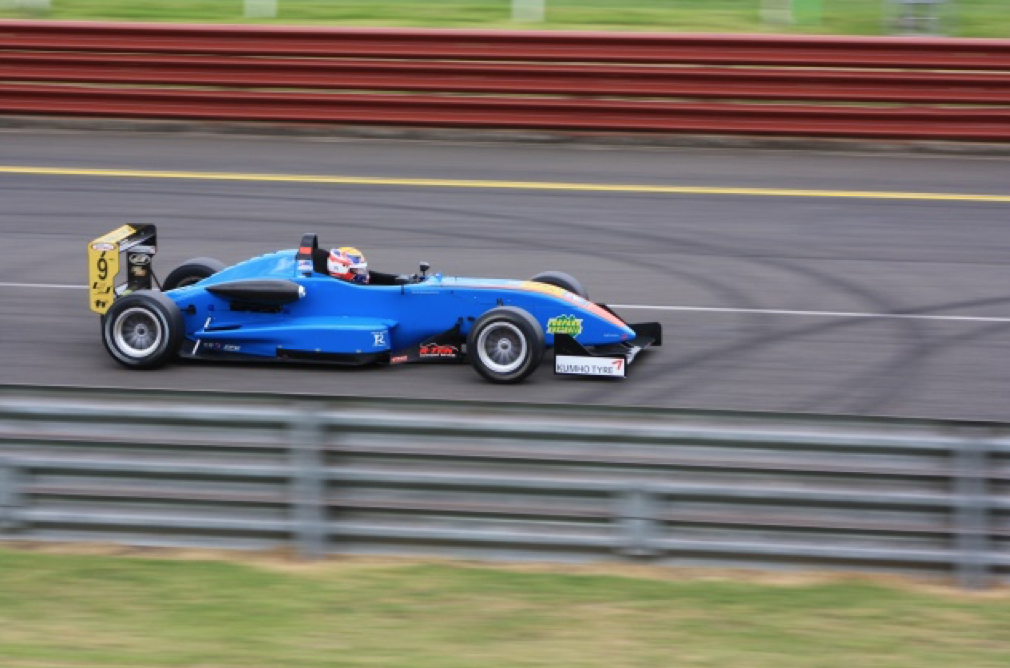 Ex Raikkonen – Robertson Team car.
Fitted with four shocker front suspension (05 – 07 Konis). Car has been 3rd and 2nd in the National Class of the Premier Series in 2017 & 2018 with lap times consistent with regular '07 chassis. Full engine rebuild at the beginning of 2017 – including new paint, suspension joints etc.
Spares list included but not restricted to:
Set of wishbones front and rear
Front wing and nose box assembly
Rear wing assembly
2 sets of wheels
Ratios for chosen circuits
1 damper cover
1 middle floor body
1 steering box
1 Jabroc floor set
1 booster battery and trolley
Sundry small parts e.g. wing brackets, fairings etc.
Spares package value in excess of $10,000. Ask about our " you own, we service" facility. 
The successful purchaser will receive a seat fitting.
$44,000
R-Tek can deliver by arrangement.
Contact Ian Richards
Mobile 0403054602
ianrichards@r-tek.com.au
DALLARA SPIESS OPEL F306-029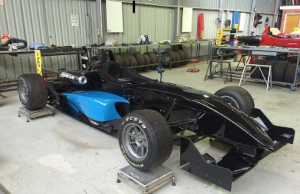 EX PREMA POWER TEAM
AUSTRALIAN FORMULA 3 CHAMPIONSHIP WINNING CAR 2012
Car has 4-shocker front suspension.
The latest spec SPIESS OPEL engine was fitted in January, 2016 and has done
shake-down laps only (60km).
Fitted with as new SACHS carbon clutch and new PMU brake pads.
This car is in Race-Ready condition.
Spares included but not restricted to: 
Complete floor and side pods
1 set of wishbones
2 sets of wheels
1 nose box
1 JABROC floor set
Ratios for chosen circuits
1 booster battery and trolley
1 wheel alignment kit
$62,000 plus GST
R-Tek can deliver by arrangement.
Contact Ian Richards
Mobile 0403054602
ianrichards@r-tek.com.au
Parts for sale
1 x new F3 Rechsteiner Racing  engine oil cooler: $150

 

1 x Hewland F3A 13/36 cwp $1200

1 x new Toyota Clutch slave  complete with bearing

: $150

 

1 x new spa quick release steering hub 20mm od: $80

 

2 x new lower rear suspension tuning bolts with bearings: $120

 

2 x used Toyota ring gears: $150 each

 

1 x new Toyota ring gear: $600

 

1 x Tilton 5.5 inch clutch w 3 sets useable plates: $700

 

6 × tripods: $65 each

 

3 × tripod carriers: $70 each

 

2 x tripod covers and rubbers: $65 each

 

Front suspension arms

, 

1 x steering arm: $200

 

2 x Top R/L: $250 each

 

2 x lower R/L: $250 each

 

1 x 01 Toyota engine plate: $900

 

1 x Toyota Beams engine plate: $900

 

Assorted gear ratios: $200

 

1 x 98 front floor: $850

 

1 x 98 rear floor: $850

 
Willing to negotiate on complete package of spares.

Contact Darren Ciantar 
0412 196 525 
darcia1@optusnet.com.au