For Sale
DALLARA SPIESS OPEL F304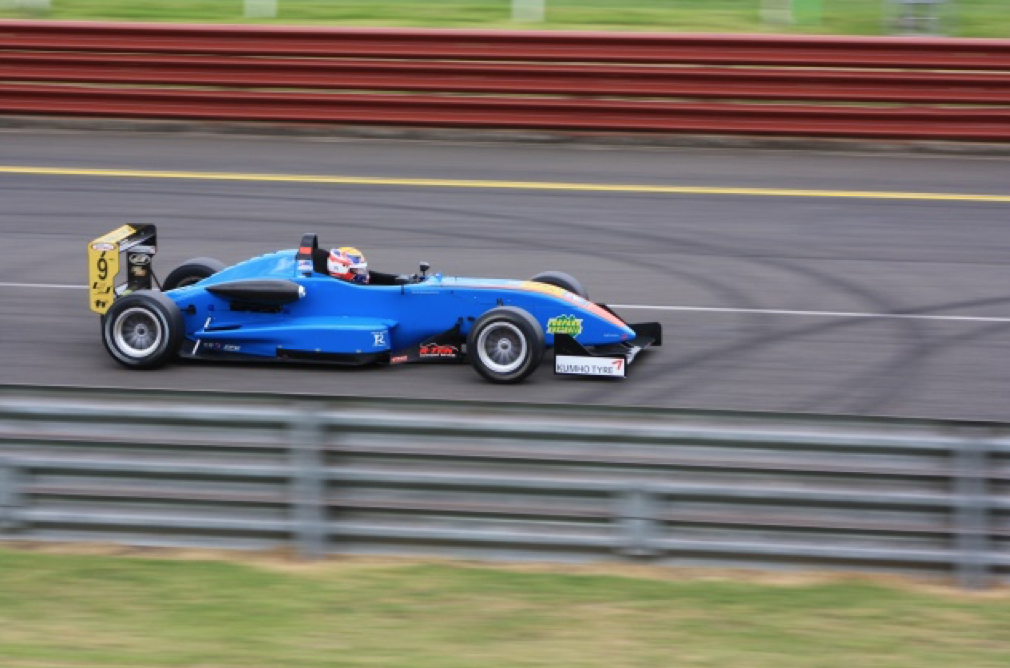 Ex Raikkonen – Robertson Team car.
Fitted with four shocker front suspension (05 – 07 Konis). Car has been 3rd and
2nd in the National Class of the Premier Series in 2017 & 2018 with lap times consistent
with regular '07 chassis. Full service just completed during the 2020 non-season
including; Bearings, Fluids, Lubricants, Clutch Reset etc.
This car is the closest thing to an '07 model without having to pay for an '07. It has been
housed and maintained impeccably by R-Tek Motorsports Ian Richards the their workshop.
Spares list included but not restricted to:
Set of wishbones front and rear
Front wing and nose box assembly
Rear wing assembly
2 sets of wheels
Ratios for chosen circuits
1 damper cover
1 middle floor body
1 steering box
1 Jabroc floor set
1 booster battery and trolley
Sundry small parts e.g. wing brackets, fairings etc.
Spares package value in excess of $10,000. Option to house the car and have it prepared and
transported with R-Tek Motorsport plus driver coaching/guidance offered in 2021 if
running in the Australian Formula 3 Championship.
$44,000
Can organise delivery by arrangement.
Contact Andrew Roberts
Mobile 0413 960 182
andrew@robertsacademy.com
DALLARA SPIESS OPEL F306-029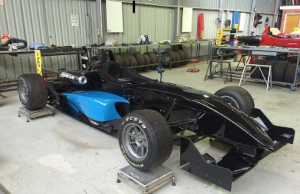 EX PREMA POWER TEAM
AUSTRALIAN FORMULA 3 CHAMPIONSHIP WINNING CAR 2012
Car has 4-shocker front suspension.
The latest spec SPIESS OPEL engine was fitted in January, 2016 and has done
shake-down laps only (60km).
Fitted with as new SACHS carbon clutch and new PMU brake pads.
This car is in Race-Ready condition.
Spares included but not restricted to: 
Complete floor and side pods
1 set of wishbones
2 sets of wheels
1 nose box
1 JABROC floor set
Ratios for chosen circuits
1 booster battery and trolley
1 wheel alignment kit
$62,000 plus GST
R-Tek can deliver by arrangement.
Contact Ian Richards
Mobile 0403054602
ianrichards@r-tek.com.au
Parts for sale
1 x new F3 Rechsteiner Racing  engine oil cooler: $150

 

1 x Hewland F3A 13/36 cwp $1200

1 x new Toyota Clutch slave  complete with bearing

: $150

 

1 x new spa quick release steering hub 20mm od: $80

 

2 x new lower rear suspension tuning bolts with bearings: $120

 

2 x used Toyota ring gears: $150 each

 

1 x new Toyota ring gear: $600

 

1 x Tilton 5.5 inch clutch w 3 sets useable plates: $700

 

6 × tripods: $65 each

 

3 × tripod carriers: $70 each

 

2 x tripod covers and rubbers: $65 each

 

Front suspension arms

, 

1 x steering arm: $200

 

2 x Top R/L: $250 each

 

2 x lower R/L: $250 each

 

1 x 01 Toyota engine plate: $900

 

1 x Toyota Beams engine plate: $900

 

Assorted gear ratios: $200

 

1 x 98 front floor: $850

 

1 x 98 rear floor: $850

 
Willing to negotiate on complete package of spares.

Contact Darren Ciantar 
0412 196 525 
darcia1@optusnet.com.au
MK8 Cheetah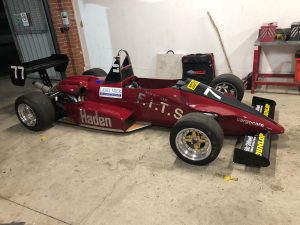 This is the last of the MK8 Cheetahs built by Brian Shead and has always been known as the Ransberg Cheetah because of its special design. In the hands of Arthur Abdahams it was the 1986 Australian Formula 2 Championship winner – still holds the AF2 laprecord at: SMP at 1.29.35 Sandown at 1:40.2 Amaroo at 46.52 Winton at 56.96 Wakefiled at 59.0361.
The car has always been maintained professionally and is in true "turn key " condition, ready to race, with current CAMS certificate of description and targeted scrutineering certification. Given its championship winning background and its specification originality it would be eligible for an FIA HTP.
The Ransberg is powered by a Golf 1600cc with Hewland FT200 gearbox, LSD and a range of use able ratios and comes with a spare set of wheels fitted with good wets. A comprehensive spares inventory is available including:
– Suspension parts uprights and jigs
– Spare radiator (brand new)
– Rear wings and nosecone
– A significant number of engine components ready for building into a spare motor such as crankshaft,camshaft, fods, pistons, block etc.
– Full documentation regarding set up data for Australian circuits is available.
– A registered enclosed 4 wheel trailer specifically engineered to suit the car is also available.
The car with some spares to be agreed on is available at $42,500.
The trailer is available at $6000.
The tow away package including car , trailer and some spares is available at $48,000.
This is a high quality Australian built race car with amazing provenance, ready to race. Please note the harness in not included for sentimental reasons"
Luc Botton: 0411 209 396